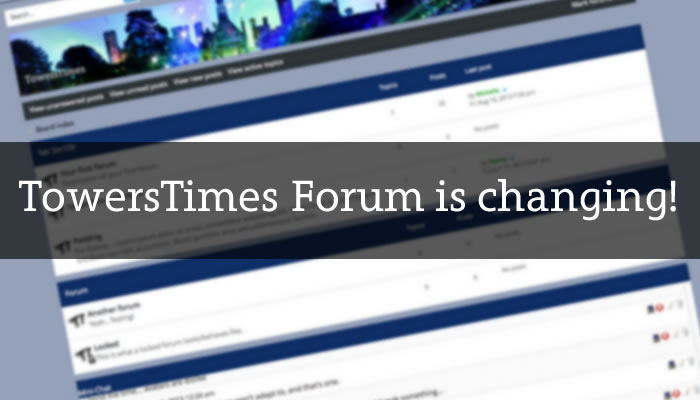 Hello TowersTimes Members.
We are pleased to announce that very shortly TowersTimes Forum will be undergoing a massive transformation as we move to a new forum software. With this new software comes an exciting new look and many enhanced features. These include a brand new shoutbox, extensively improved and overhauled 'thanks/reputation' system and many other enhancements in regards to speed and usability.
It's also totally responsive and adapts to whatever browser you're using at the time thus removing the need for plugins such as Tapatalk. Whichever device or browser you use TowersTimes Forum will be presented in the best and most usable way.
As for all your current posts, messages and content, they're coming over too! We're moving everything on this forum over to the new one!
We had planned to launch our new forum alongside the upcoming TowersTimes V3, but as that project is taking a little longer than we anticipated we've decided to bring the launch of our new forum forward.
Work is currently going on behind the scenes to bring you this exciting change as quickly as possible. As a result of this access to TowersTimes Forum may temporarily be suspended whilst we carry out essential maintenance. We would appreciate your patience during this time, we promise it'll be worth it!
We'll bring you more information closer to the launch!
The TowersTimes Team