Lewa Happy World
Posted: Fri Aug 14, 2015 2:57 pm
I'm surprised there hasn't been a topic for this one!
Lewa Happy World are well on their way to constructing a new coaster by the name of 'Lightning'. This ride is being constructed by MACK rides and is Mack Rides first coaster to go over 200ft (just).
The ride will reach a top height of 200.2ft and will drop its riders 190.3ft, reaching a top speed of approximately 71MPH! This will then be followed by a loop, but not just any loop, a 164ft (approximately) vertical loop meaning the tallest on any roller coaster! (Bad luck Full Throttle). This will also invert over the lift hill in a similar fashion to Bush Gardens Tampa's Kumba. The ride then enters various air time moments, and into a turn around point, after here we have a zero G roll. You then enter into another air time moment, finaly with a turning section the ride hits the brake run.
Below is the layout for you to look at yourself -
As you can we its a rather large project for MACK, one which I am happy to see them be doing as this means they are expanding. Below are some construction pictures -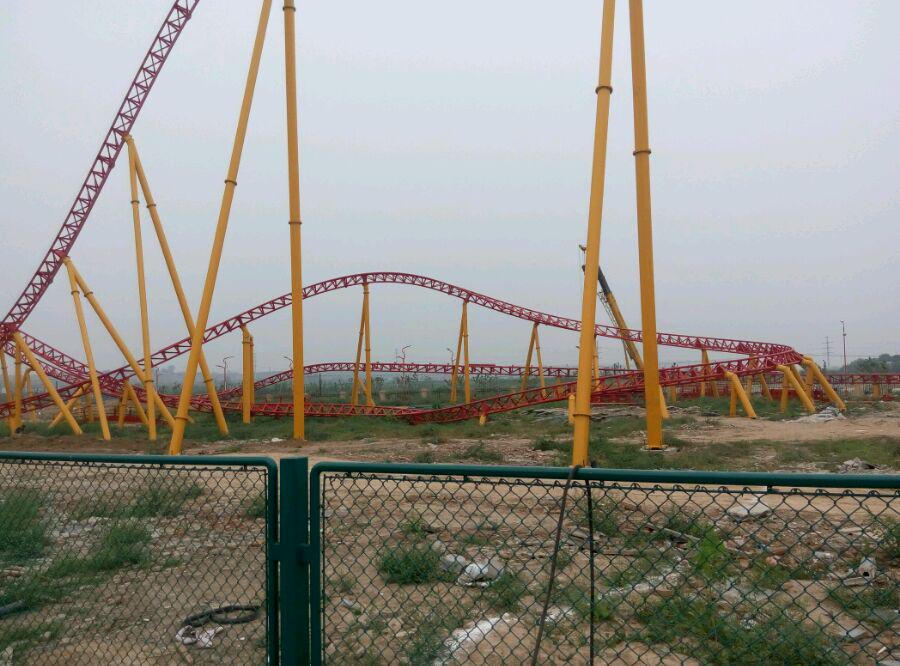 And finally the ginormous loop!
(Credit to VHcoasters [@VHcoasters])
So what do you think of this huge project by MACK? Does it look good? Do you want one outside of China? Discuss!